3D Massager Face Body Lifting Wrinkle Remove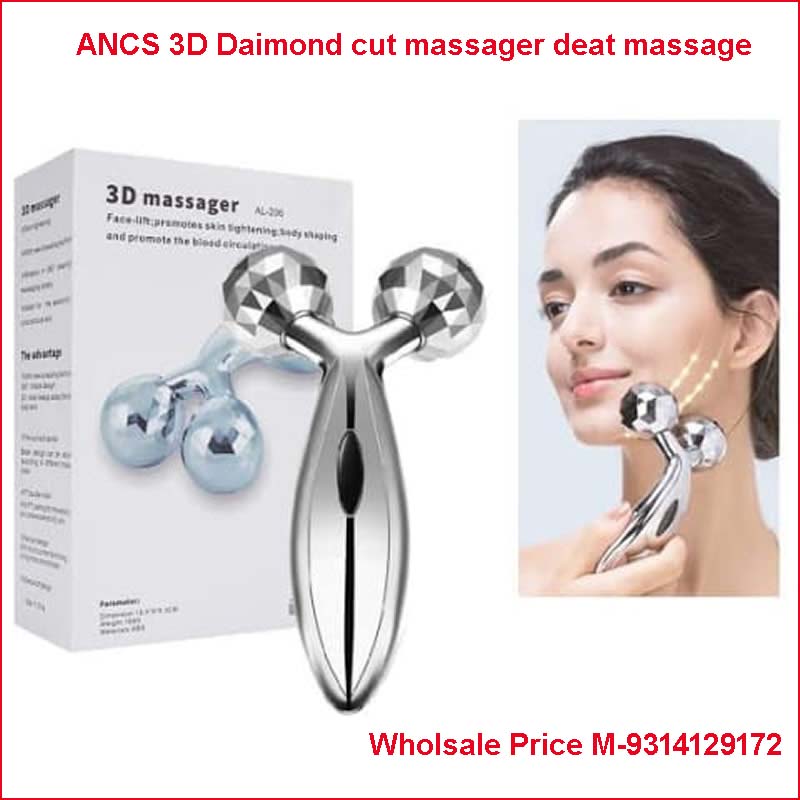 3D Massager Face Body Lifting Wrinkle Remove
Description :
Face Roller Massager
The 3D roller massager promotes face-lift skin tightening, improves blood circulation, alleviates tension.
Use method:
Roll from top to bottom along with the face outline to firm the skin of mouth,cheek and face. Focus massage chin can remove the double chin. Be careful overexert. Grip the handle up,from the shoulder to the back of the neck,back and forth ot scroll up and down along.
फेस रोलर मसाज
3डी रोलर मसाजर फेस-लिफ्ट त्वचा को कसने को बढ़ावा देता है, रक्त परिसंचरण में सुधार करता है, तनाव को कम करता है।
विधि का प्रयोग करें:
मुंह, गाल और चेहरे की त्वचा को मजबूत करने के लिए चेहरे की रूपरेखा के साथ ऊपर से नीचे की ओर रोल करें। फोकस मसाज चिन डबल चिन को दूर कर सकता है। अत्यधिक परिश्रम से सावधान रहें। हैंडल को ऊपर, कंधे से गर्दन के पिछले हिस्से तक, आगे-पीछे पकड़ें और ऊपर-नीचे स्क्रॉल करें।