ANCS Pyramid Card for pocket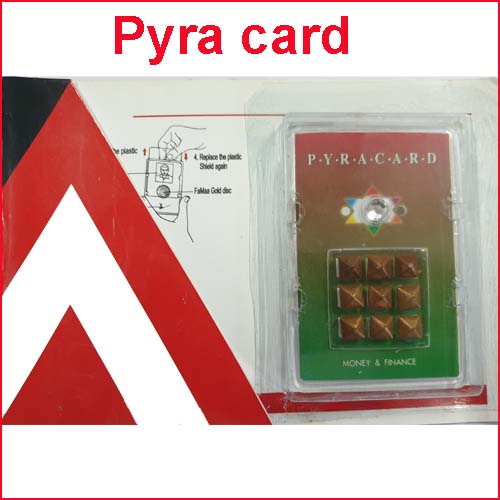 ANCS Pyramid Card for pocket
Description :
Pyramid Card : Pyramid card which is a symbol of luck and health, you can keep this card in your purse or bag, this innovative way has given miraculous results for personal, material and coordination! For wealth and prosperity, energy and health and business progress, take Piracard with 9 copper pyramidal discs!
Eg: Luck and prosperity, energy and purity, touch the power of the Pyramid Yantra in business.
पिरामिड कार्ड :पिरामिड कार्ड जो भाग्य और स्वास्थ्य का प्रतीक है इस कार्ड को आप अपनी पर्स या बेग में रख सकते है इस नवीन तरीके से व्यक्तिगत, ब्वस्तु और समन्वय के लिए चमत्कारी परिणाम दिए है ! धन और समृद्धि, ऊर्जा और स्वाथ्य तथा व्यापार प्रगति के लिए है 9 तांबे के पिरामिड डिस्क लगा पिराकार्ड लीजिए !
जैसे : भाग्य और समृद्धि, ऊर्जा और शुध्दता, व्यापार में पिरामिड यंत्र की शक्ति का स्पर्श करे

Lenth:-9/6 Centemeter