Sujok Ring Silver General 1pc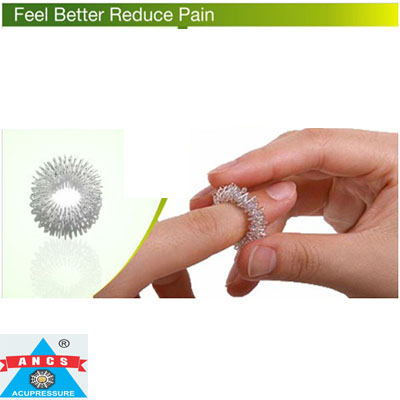 Sujok Ring Silver General 1pc
Description :
Sujok Ring General Silver
These rings stimulate your fingers. But does not penetrate the skin. It provides relief by putting pressure on certain points on the body and thereby releasing tension. If your fingers feel tired, your mind is distracted or you have finger numbness, using a ring is recommended. It is great for giving you energy, improving your concentration and your overall health.
सुजोक रिंग
यह रिंग आपकी उंगलियों को उत्तेजित करती हैं। लेकिन त्वचा में प्रवेश नहीं करता है। यह शरीर पर कुछ बिंदुओं पर दबाव डालकर और इस तरह तनाव मुक्त करके राहत प्रदान करता है। यदि आपकी उंगलियां थकी हुई महसूस होती हैं, आपका मन विचलित होता है या आपको उंगली सुन्न हो जाती है, तो अंगूठी का उपयोग करने की सिफारिश की जाती है। यह आपको ऊर्जा देने, आपकी एकाग्रता और आपके संपूर्ण स्वास्थ्य में सुधार के लिए बहुत अच्छा है।
wet-10 g.