Acupuncture Model Ear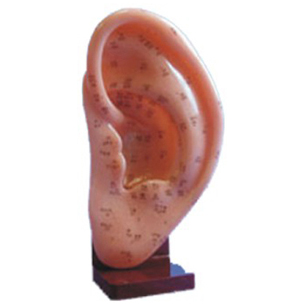 Acupuncture Model Ear
Description :
Acupuncture Model Ear-Big Size (Lenth-23cm,x width-13cm).
Acupuncture meridian points are shown The ear model is used to locate the acupuncture points above the ear, which makes it easier for us to apply acupuncture ear seeds and ear magnets.
एक्यूपंक्चर मेरिडियन पॉइंट दर्शाए गए है कान के मॉडल का प्रयोग कान के ऊपर एक्यूपंक्चर पॉइंट की जानकारी के लिए किया जाता है जिससे हमें एक्यूपंक्चर ईयर सीड लगाने में तथा ईयर मेग्नेट लगाने में आसानी रहती है !