Ancs Sujok 6 Six Star Cluster Magnet (Set of 10)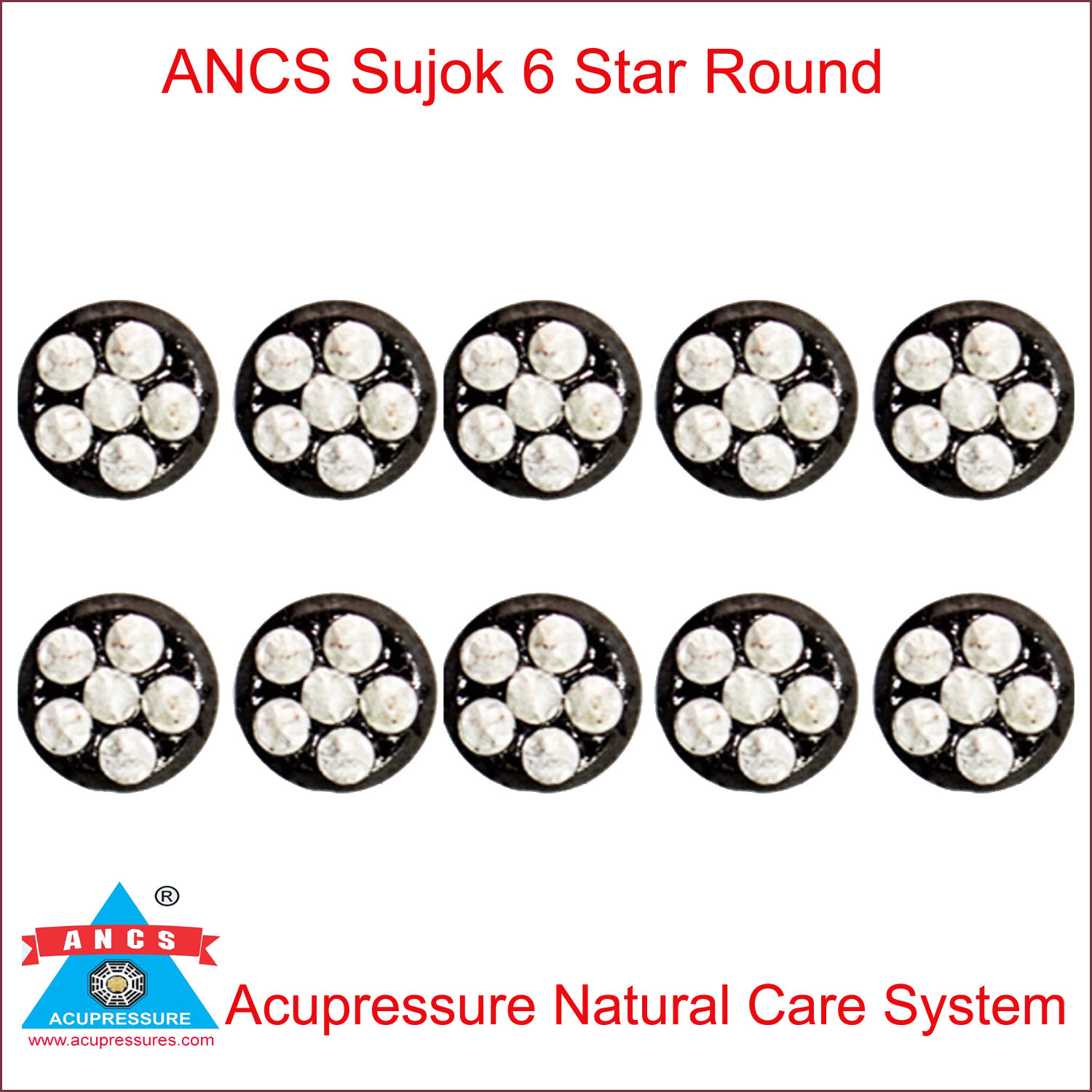 Ancs Sujok 6 Six Star Cluster Magnet (Set of 10)
Description :
Sujok 6 Six Star Cluster Magnet
In the Sujok Six Star Magnet treatment, groups of four or five star magnets should be applied to the acupressure point. To facilitate therapy, predetermined clusters of four/five star magnets affixed to a plastic surface are designed and tailored to the needs of physicians to form their own clusters. These magnets are placed on the fingers, toes or other organs of the hands for various durations as fixed by the acupressure practitioner. The magnets are fixed to the body parts with the help of adhesive, surgical paper tape.
Diameter:-6mm
Shape- Round
Weight:- (One set-10pc) -13gm.
सुजोक सिक्स स्टार मैग्नेट उपचार में, चार या पांच स्टार मैग्नेट के समूहों को एक्यूप्रेशर पॉइंट पर लगाया जाना चाहिए। चिकित्सा की सुविधा के लिए, प्लास्टिक की सतह पर चिपकाए गए चार / पांच स्टार मैग्नेटों के पूर्व निर्धारित क्लस्टर तैयार किए गए हैं और चिकित्सकों को जरूरतों के अनुसार स्वयं और रोगियो के लिए तैयार किया गया है ये मैग्नेट हाथो की उंगलियां, पैर की उंगलियों व् अन्य अंगों पर विभिन्न समय के लिए एक्यूप्रेशर चिकित्सको द्वारा लगया जाता है ये चुम्बक शरीर के पॉइंटो पर सर्जिकल पेपर टेप की मदद से लगाया जाता है।