Sujok Magnet Chakra Small Ayurved (Set-10pc)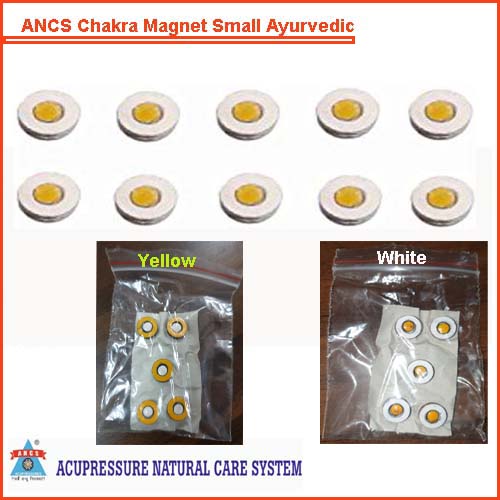 Sujok Magnet Chakra Small Ayurved (Set-10pc)
Description :
Set of 10pc
Sujok Magnet Chakra Small Ayurved It is the same as chakra magnet (standard) with the difference that it is slightly smaller in size with the overall diameter of approximately 9 mm. The small sized byol magnet fits into the central hole of the outer ringed magnet. This magnet is used for tonification/sedation of 'yogic' chakras and classical acu points in the case of children.
Weight:16gm (For-10pes)
सुजॉक चुंबक चक्र छोटा आयुर्वेद यह चक्र चुंबक (मानक) के समान है, जो अंतर के साथ लगभग 9 मिमी के व्यास के साथ आकार में थोड़ा छोटा है। छोटे आकार के बाओल चुंबक बाहरी चिंगेड चुंबक के केंद्रीय छेद में फिट बैठता है। यह चुंबक बच्चों के मामले में 'योगिक' चक्रों और शास्त्रीय एसीयू बिंदुओं के टंकन / बेहोश करने के लिए प्रयोग किया जाता है !
| | | |
| --- | --- | --- |
| Colour | Action | Dia. |
| Yellow ↓ | Sedation | 8mm |
| White ↑ | Tonification | 8mm |