Head Massager Easy Brain Massager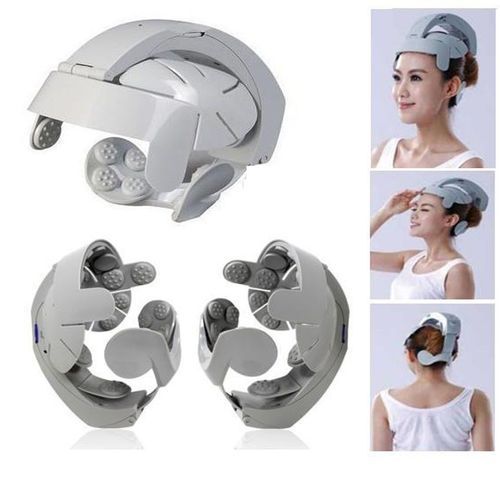 Head Massager Easy Brain Massager
Description :
Head Massager Easy Brain Massager Head massager adopts air pressure, vibration, and hot compress massaging technology. It relaxes the ocular and head regions by rubbing and vibration massaging the pressure points around them. This product allows you to enjoy wonderful music while massaging, further relaxing your brain and helps you get quality sleep. Its ergonomic U-shape design gives optimum massage performance for the back of the head and neck. The unit simulates the controller's LED function display. User-friendly keys are pressed to shift among function modes.
Massaging contacts are arranged according to the range of the acupoints on the head, to help effectively stimulate blood circulation.
Relax the tension and pain of head effectively. Massage the special points in head and neck to improve the blood circulation, promote the movement of brain cells and ease the tension and pain of head.