Madhumeha avm Samndhit Rog (Hindi+Eng.)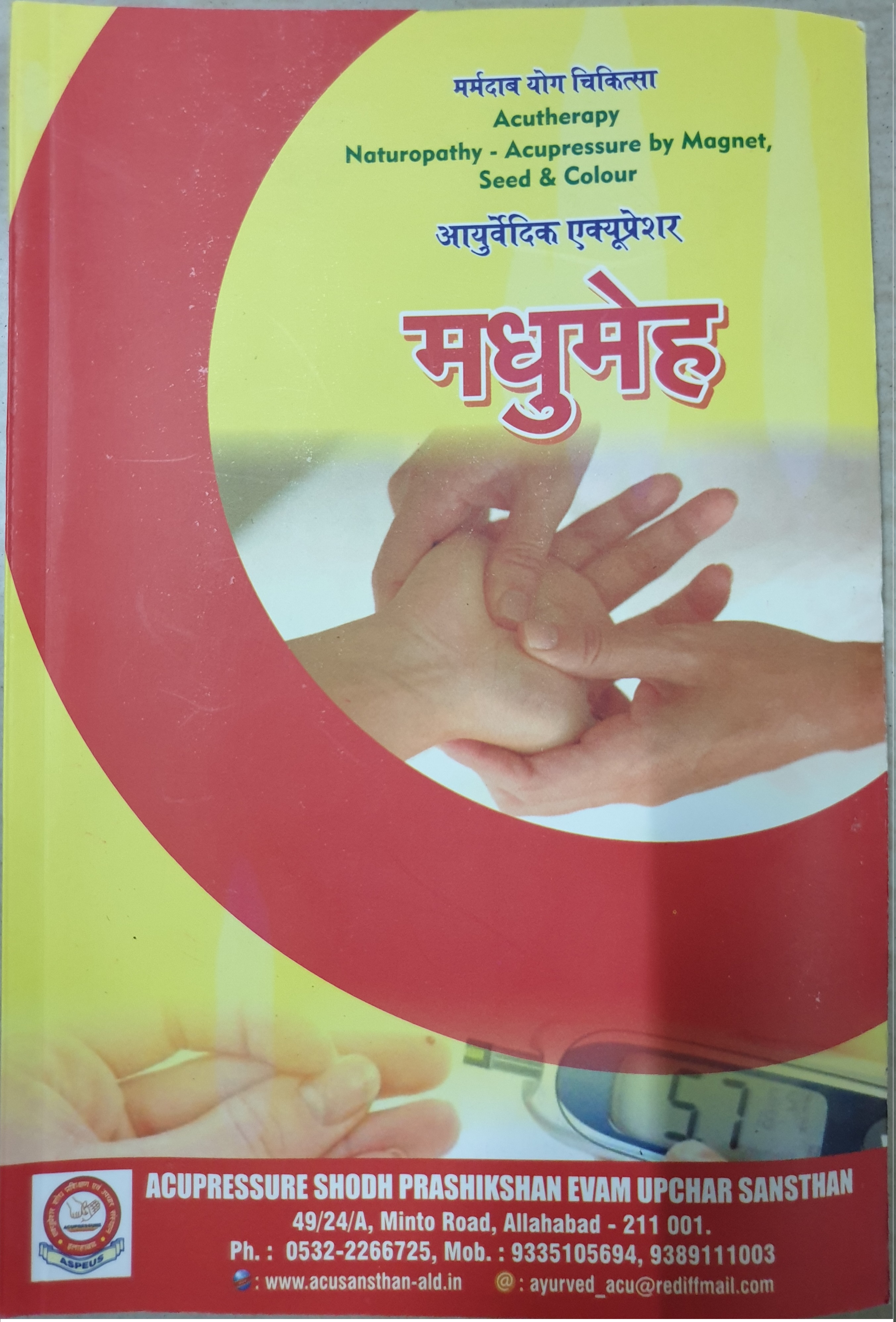 Madhumeha avm Samndhit Rog (Hindi+Eng.)
Description :
Madhumeha avm Samndhit Rog (Hindi+Eng.) Diabetes is a curse for mankind. As per medical statistics, every tenth person in India suffers from diabetes mellitus. A Type 2 diabetes patient has to take life long medication and a Type 1 diabetes patient has to take life long insulin. Diabetes can thus be only controlled but not permanently cured. Further, diabetes often leads to more serious disorders like neuropathy, retinopathy, paralysis, ulcers, gangrene, etc. In this grim scenario, acupressure provides a ray of hope to millions of people suffering from diabetes as this disease is curable through acupressure treatment. This pocket size book explains the various aspects of the disease and its treatment, both through Chinese and ayurvedic acupressure. Treatment of diseases resulting as a fall out of diabetes is also given in the book.
Language: Hindi (technical words in English)
मधुमेह एवं संबंधित रोग हिंदी बुक में मधुमेह रोगो के बारे में बताया गया है जैसे न्युरोपेथी,रेटिनोपेथी,पैरालाइसिस,अल्सर,गंगरेन आदि रोगो के दिया गया है !