Sushrut Rang Chikitsa Book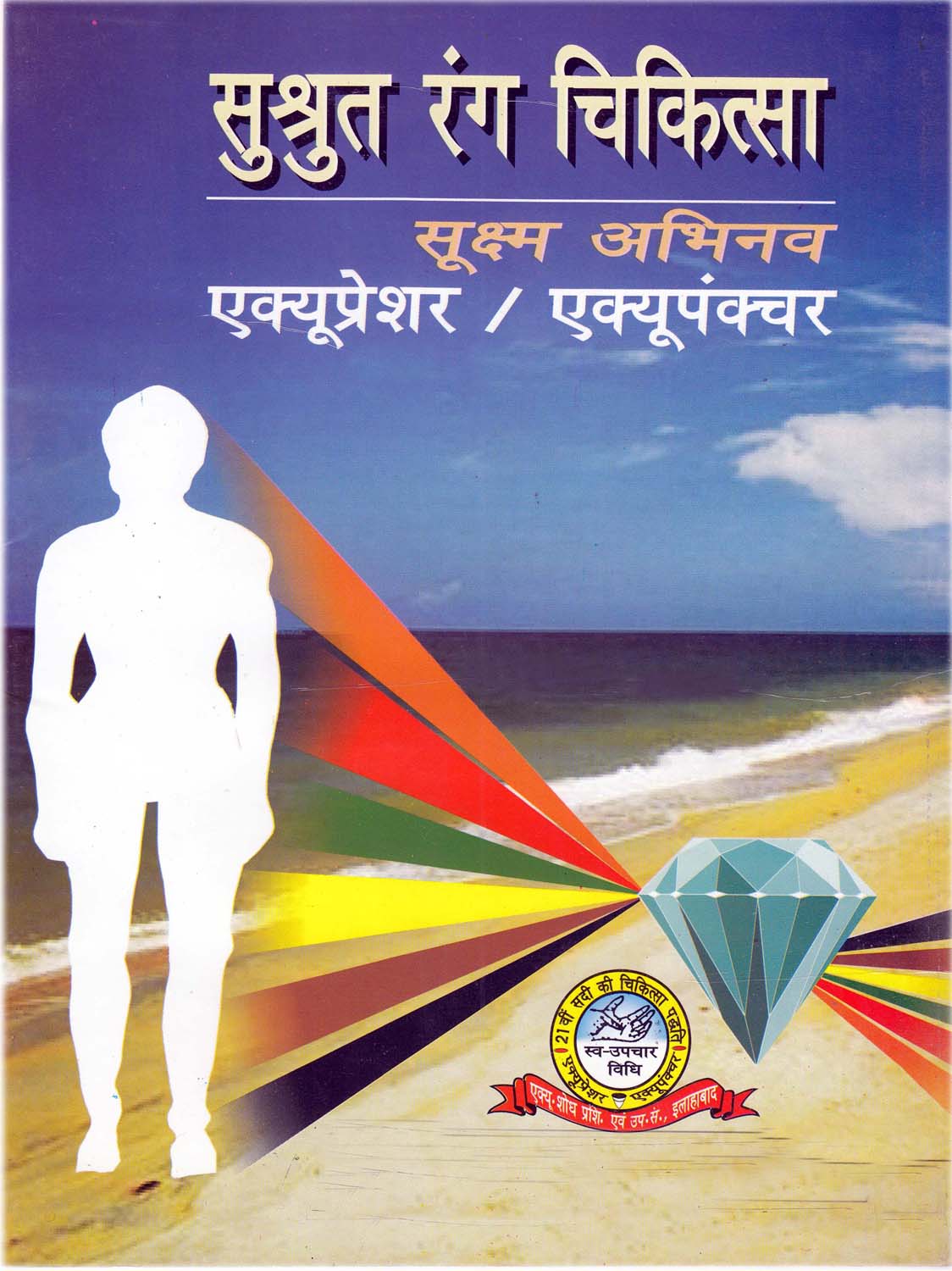 Sushrut Rang Chikitsa Book
Description :
Sushrut Rang Chikitsa Book
This important method of healing with colors has been told in the book. Appropriate methods of treatment have been told by applying the colors on the points located in our hands. This booklet is just an attempt to reach the masses by translating the Sujok acupuncture method propounded by this philosopher into Hindi language.
All types of medical systems like - Allopathic, Homeopathic, Yogic System, Ayurvedic, Chinese Acupuncture and other Eastern Healing Systems are reflected.
पुस्तक में रंगो द्वारा उपचार करने की इस महत्वपूर्ण विभि बताई गई है ! रंगो को हमारे हाथोमे स्थित पॉइंट पर लगाकर उपचार करने के उपयुक्त तरीके बताये गए है ! यह पुस्तिका तो मात्र इस दार्शनिक द्वारा प्रतिपादित सुजोक एक्यूपंक्चर पध्दति को हिंदी भाषा में कायान्तरित कर जन मानस तक पहुंचने का प्रयास है !
सभी प्रकार की चिकित्सा पध्दतियो जैसे - एलोपेथिक, होम्योपैथिक, यौगिक सिस्टम,आयुर्वेदिक, चीनी एक्यूपंक्चर एवं अन्य पूर्वी हीलिंग सिस्टम्स की झलक मिलती है !