Kya Khayen Or Kiyon Book Hindi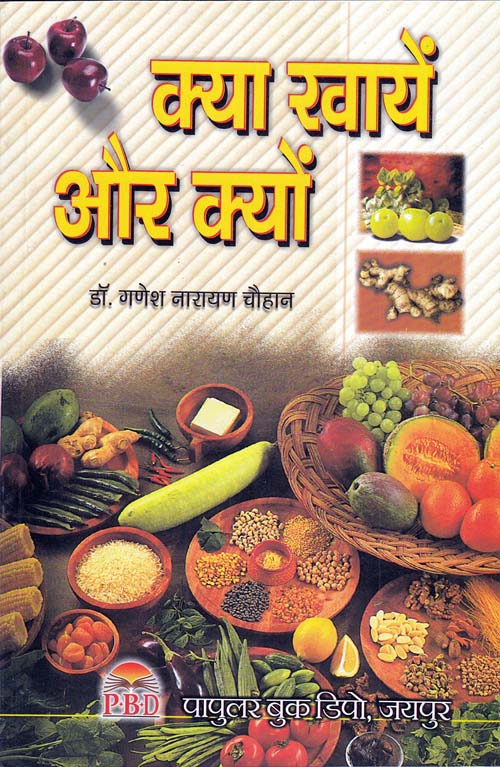 Kya Khayen Or Kiyon Book Hindi
Description :
The pleasure of being healthy by treating patients; Providing simple, affordable therapy; To treat chronic incurable diseases without exacerbation; More experience of successful treatment of stomach, waist, gynecological diseases, incurable diseases; Deep experience in treating all the diseases that often occur, new and complex diseases for a long time! Medical and counseling by correspondence of patients living far away, sharing their knowledge and experience with others and guiding those who are interested in medicine.
1 hypersomnia
2 intestinal diseases
3 Identification of syphilis
4 irritation
5 diarrhea
6 shingles
7 leucorrhoea
रोगियों की चिकित्सा करके स्वस्थ होने पर सुखानुभव; सरल, सस्ती चिकित्सा उपलब्ध कराना; पुराने असाध्य रोगो की बिना चिर-फाड़ चिकित्सा करना; पेट, कमर, स्त्री रोगो, असाध्य रोगो की सफल चिकित्सा का अधिक अनुभव; प्राय होने वाले सभी रोगो, नए एवं जटिल रोगो की दीर्घकाल से चिकित्सा करते हुए गहन अनुभव ! दूर रहने वाले रोगियों की पत्र-व्यवहार द्वारा चिकित्सा एवं परामर्श अपने ज्ञान और अनुभव को दुसरो को बताना एवं चिकित्सा में रूचि रखने वालो का मार्ग-दर्शन करना !
अतिनिन्द्रा
आंतो के रोग
उपदंश की पहचान
जलन
दस्त
दाद
प्रदर