ANCS Leg massager foot massager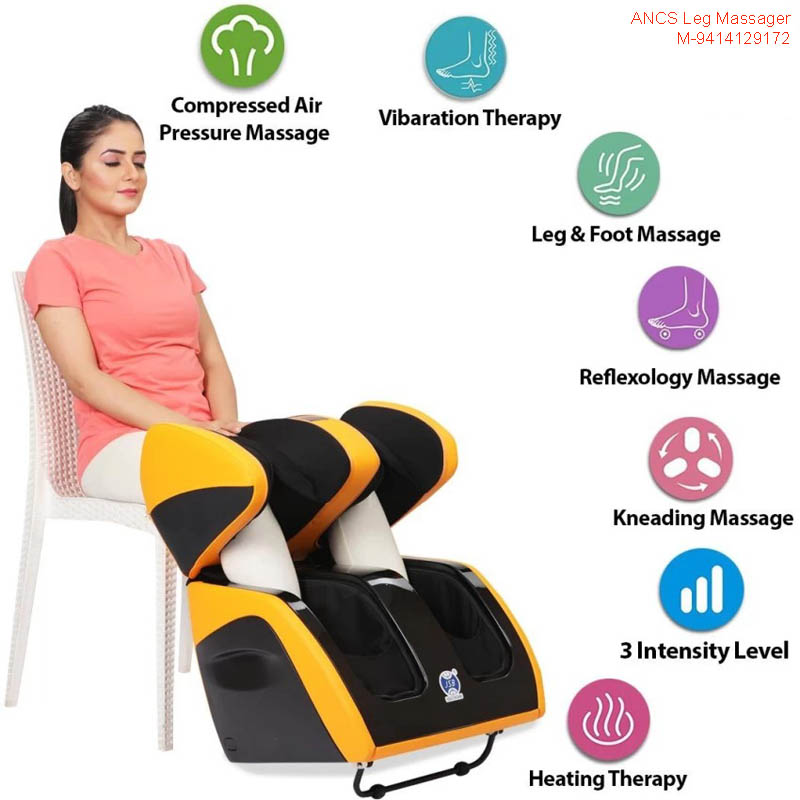 ANCS Leg massager foot massager
Description :
ANCS Acupressure Leg Foot Massager Machine for Pain Relief with Rubber Kneading Pads to Effectively Massage Foot Ankle and Calf at the same time
Helps Promote Blood Circulation in Men and Women ; Effective in Varicose Veins, Foot Pain Calf Pain, Arthiritis, Knee Pain
Leg Massager Machine can recline upto 45 degrees : Use while sitting/reclining
Has 3 modes of vibration + 3 modes of kneading, relaxing reflexology vibration plate on sole of foot
Sturdier
The HF05 is built to last. Its sturdy body and durable motors have been a testimonial for its popularity with users for more than 7 years now. The leg and foot massager machine comes with full flexibility for the user. The user can select between 3 modes of kneading and 3 modes of vibration.
Strong Massage
When you see your loved ones suffer from foot pain, you need specialist help. A massager which can grip foot and calf muscles like HF05 can effectively replicate a massage therapist's hand massage. The vibration feature adds value as it helps improve blood circulation and relieve tired foot muscles.
2 Heavy Duty Motors
HF05 draws its power from two heavy duty motors which are crafted to provide superior performance and last for years. The massage program can be used by people of all ages : elderly, housewives, working individuals with sitting and standing job.
Ease of Use
The leg massager machine is built considering it might be used by any user. It's easy to use interface is loved by elderly and housewives alike.
Use While Sitting or Reclining
You can use your Leg and Foot Massager while sitting on a chair or while reclining on a sofa as the massager can be reclined up to 45 degrees.